thornton's youth drama academy
Thornton's Youth Drama Academy (TYDA) is a boutique drama school for kids located in Coomera on the Gold Coast. TYDA offers a variety of children's drama classes every week for different age groups and caters for beginners wanting development, through to the more advanced students seeking performance advancement.
​
Students will learn skills in performance techniques, whilst building their confidence and making new friends.
TYDA offers a wide range of children's drama classes every week. The classes take place on a Monday and Thursday afternoons, and also Fridays (2020) at both locations. From our Tiny Sensation development classes through to the All-Star performance classes, there's something for everyone.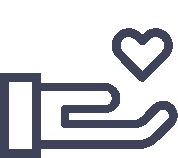 "My daughter has been going to TYDA for over a year now and i
can really see a huge difference in her.
She loves it!"
we'd love to hear from you
Fill out our contact form with your details and someone from TYDA will be in touch.